Top Ensuite Renovation Ideas To Discuss With Your Bathroom Designer
February 1, 2022 | Michael | Blog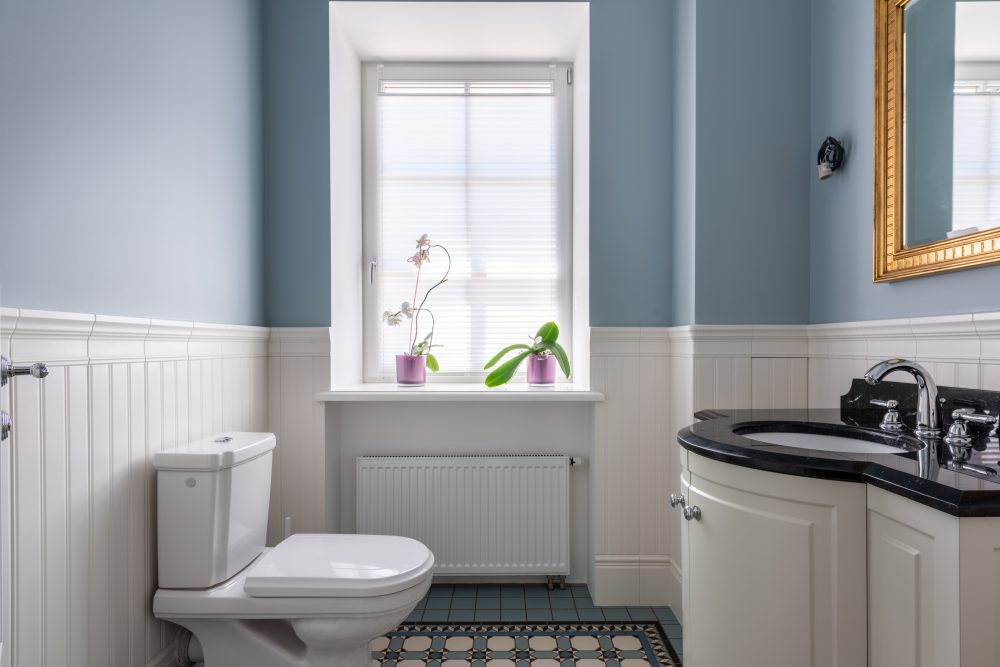 A well-executed ensuite design can completely transform a bathroom space. An ensuite renovation does not necessarily cost you a fortune. Regardless of whether you're taking on small ensuite ideas or more luxury ensuite designs, a few strategic changes can make all the difference to a bathroom space.
Choosing one set of improvements over another is entirely dependent on the ensuite renovation goal. This is why you should have a clear idea in mind before getting started with project conceptualisation. Achieving the effect you want will require a strategic approach. If you're considering engaging a professional for your ensuite renovation, the following tips will come in handy.
Pay Attention To Key Ensuite Design Features That Need Updating
For the most impactful ensuite renovation, pay attention to the key features that need an upgrade or that can be modernised.
Create Consistent Ensuite Design With The Right Materials
The right materials can make such a difference in an ensuite renovation. When choosing new items, consider the overall style you're going for.
Here's a quick guide of possibilities and the character each material adds to the design.
Metal: easy to clean and minimalist, metal elements and finishes are bold and they add depth to the bathroom design. The good thing about metal hardware is that it can easily be changed down the line if you're not 100 percent confident with the original choice.
Marble:

always brings cool elegance to a design. Additionally, it feels good, it's heat resistant and easy to clean. Furthermore, each marble slab is distinctively coloured and patterned for a unique, less uniform look.

Granite:

another very durable, heat resistant and highly hygienic choice. Granite is a bit more affordable than marble and it can still give you unique, distinctive interiors.

Ceramic tile:

there's such a huge variety of ceramic tiles on the market that you'll never go wrong with them as a floor or wall option. For smaller ensuites, avoid using highly patterned tiles, more specifically, bevelled subway tiles can add needed depth without compromising style.

Natural stone:

also perfect for bathroom flooring, especially if you're a fan of natural materials. However, make sure you choose the right kind of stone as some varieties may be porous. In that case, they'll retain dirt and bacteria, even after being thoroughly cleaned.

Mosaic tiles:

a lovely choice for the creation of statement pieces. They look distinctive, visually intriguing and expensive.

Solid wood, plywood, MDF:

very popular choices for bathroom cabinetry or used as an accent to walls and shelving. If you opt for such materials, make sure they possess a degree of moisture resistance to avoid expansion, cracking and other kinds of damage.

Copper:

Vintage, copper taps, for example, will give you a beautiful retro finish. Minimalist, polished chrome taps, on the other hand, will give you a more Scandinavian-style execution.
Upgrade And Personalise Your Ensuite Design With Fitted Colour Palette
Bathrooms are very often executed in traditional whites, blacks, beiges and blues. These colours, however, aren't your only choice.
As a general rule of thumb, you should choose three colours for the renovation – one neutral, one rich colour and one accent. These should be applied to about 70, 20 and 10 percent of the bathroom respectively.
Another approach would be to use two neutrals to make the bathroom environment serene, almost spa-like. The same applies to a neutral colour and a pastel tone that has a bit more personality (like pink, for example).
A final recommendation here would be to experiment with darker tones. While they're often not recommended because splashes become more visible against a dark background, dark tones create visual interest and are an excellent choice for the creation of accents.
Create The Lighting Ambiance In Your Ensuite Design
Colour, material and fixtures should work well with another ensuite renovation element and that's lighting.
Consider these functional tips for the selection of bathroom lights:
Plan for layers of light – ambient, functional, accent, etc.

Don't forget spots near the tub and the shower area

Fixture size should be proportionate to the overall size of the bathroom

Choose the warmest colour light bulbs possible to replicate the feeling of natural light

Pay special attention to vanity lighting as it is the most functional in the bathroom. Eye-level mounted side sconces or vertical fixtures would be a good choice

To make a statement, pick beautiful pendant lights

Install bathroom light dimmers to keep control over intensity at all times

Install glass doors to create an atmosphere and filter in light
Maximise The Space Usage In Your Ensuite Design
Ensuite renovations often focus on better space utilisation and clutter control. This is especially important if your bathroom is small.
Through proper planning and consideration of the right storage solutions, you can make your bathroom look and feel a whole lot bigger. Open shelving instead of cabinetry is often used in kitchens to reduce the bulkiness of the storage solution. Such an approach (plus the use of slim racks) can also be utilised in the bathroom. The same applies to utilising vertical space as much as possible instead of featuring bulky furniture for storage purposes.
There are numerous other clever organisation and storage ideas you can embrace:
Install floor-to-ceiling-cubbies

Floating shelf system

Glass shelves that allow light to pass through

Install over-the-toilet shelving (this is one spot that almost never gets fully utilised)

An existing vanity can be changed for one featuring a large mirror. Not only will the upgrade enhance the function of the vanity, but it will also reflect light, creating an illusion of spaciousness
As you can see, a little creative thinking can go a long way, here are some more bathroom design trends to think about. Also, sophisticated remodelling can be achieved through the adoption of affordable ensuite ideas.
It's also a good idea to set a budget in advance. Knowing what you're trying to accomplish and how much you can spend on the execution of the renovation will help guide your bathroom designer to transform your bathroom into the functional, beautiful bathroom space you've always dreamed of.
Discuss your ideas with our expert bathroom designers today and we will work with you to bring them to life.